RX Glasses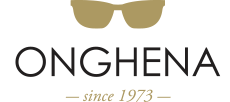 WEBLENS.BE Is a part of Onghena Opticiens. A passionate team of 9 opticians who give the best of themselves every day. Contact lenses is not our only ambition, we also go full in the most beautiful frames . Every day is a challenge for us, making people more beautiful and showing people well.
With us you will find the most beautiful collections that you will not find anywhere else. We search throughout the year for original frames with a story and look . Why? Because we believe that a pair of glasses is the first thing you see with someone and that therefore must immediately give a positive impression. Therefore.
Take a look at our frames, on our Onghena Shop site. There you can see all the collections, but honestly ... they come to visit us one time in one of our stores.